Your First Consultation After an Auto Accident Injury: What to Expect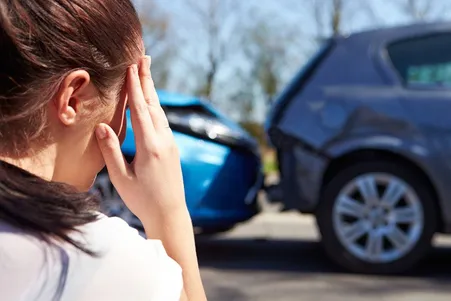 A car accident can be a traumatic event, regardless of the scale of the auto accident. Oftentimes, there is a tendency to wish to put the event behind oneself and move on. To move on, however, you must negate the risk of long-term effects on your body.
What also remains true regardless of the scale of an accident is the toll a car accident can take on the victim's spine. At Advanced Care Chiropractic, we have provided residents of Gresham, OR, with natural and effective auto accident injury treatment for many years. Today, let us discuss the immediate action that should be taken after a car accident, how long you can wait before seeing your chiropractor, and what might result if you don't.
First Steps
It is important to note that the very first action that should be taken after a car accident is to see a medical doctor. Several conditions may be lying beneath the surface, including whiplash, concussion, and internal bleeding. That's why it is always important to consult a general practitioner or the emergency room before visiting a specialized doctor. This is sometimes an important stipulation for insurance claims, so don't skip this step.
Chiropractic Care
The impact of even a minor auto accident can result in a myriad of conditions that are best addressed by a chiropractor, such as concussion symptoms and whiplash. These conditions, along with other spinal injuries, can be effectively treated by a chiropractor. While you may want to wait to see symptoms before visiting a chiropractor, it is advised that you do so within 72 hours of the incident to avoid serious damage to the spinal column.
Schedule an Appointment with Our Chiropractor for Auto Accident Injury Treatment in Gresham, OR
If you have been involved in a car accident and are seeking an auto accident chiropractor, contact Advanced Care Chiropractic today. Call us today at (503) 669-9495 for more information or to schedule an appointment with our chiropractor.