Millions of Americans enjoy sporting activities both for competitive and recreational reasons. Despite our love of all sporting activities, we rarely discuss the potential for injury. Our favorite sports stars are frequently benched for various injuries sustained during competition. Even amateur athletes risk doing damage to their spines, necks, shoulder, legs, and many other parts of the body. At Advanced Care Chiropractic, we have been helping residents of Gresham, OR recover from sports injuries for many years.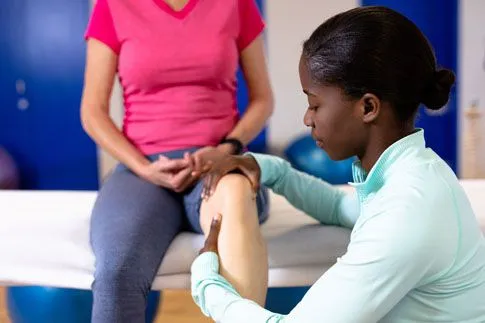 Seek Immediate Treatment
The most important thing to remember about sports injuries is that they should be treated as soon as possible. There are adages that sometimes still come up in the sports world about "walking off" an injury or "rubbing some dirt in it". These are outdated ways of looking at the human body and how it can be damaged while playing sports. It does not make someone weak to seek treatment for an injury that they sustain why playing a sport. It is actually the weak position to not seek out help for an injury as this is only likely to prolong the amount of time that one is sidelined. Anyone who is experiencing even mild pain following a sporting event will benefit from consulting with our chiropractor.
Preventing Long-Term Damage
If left untreated, a sports injury can lead to long-term pain and immobility. When you first visit our office, our chiropractor will assess your musculoskeletal system to identify the root cause of your pain and immobility. After the source of your discomfort has been determined, we will create a chiropractic care plan tailored to your needs. Over time, chiropractic adjustments will reduce your pain, restore your range of motion, and enhance your body's natural ability to heal itself. Adjustments performed by our chiropractor will depend on the type, location, and severity of your sports injuries.
Contact Our Chiropractor for Sports Injury Treatment in Gresham, OR
Many of our patients seek chiropractic care for sports injury treatment because it is natural and non-invasive. While prescription medication can adequately mask your pain, it does nothing to heal what is causing your pain in the first place. Chiropractic care is also a potential alternative to invasive surgery, which is something that should be reserved for only the most severe of injuries. For more information on sports injury treatment or to schedule an appointment with our chiropractor, call Advanced Care Chiropractic today at (503) 669-9495.